Cellulac Acquired Aer-Bio
10 fold saving in enzymes, 4 fold increase in algae oils within 2 hours reducing the process costs of Omega-3, animal feed and biofuels
Dublin, Ireland, 18th May 2015: Cellulac, the industrial biochemicals company, today announces the acquisition of Aer Sustainable Energy Limited, also known as Aer-Bio, effective 18th May 2015. The acquisition adds to the production capabilities in the bioplastic ingredients and biochemical sectors by adding foods, cosmetics, nutraceutical products and aviation biofuel to the core institutional knowledge of the Cellulac technology platform.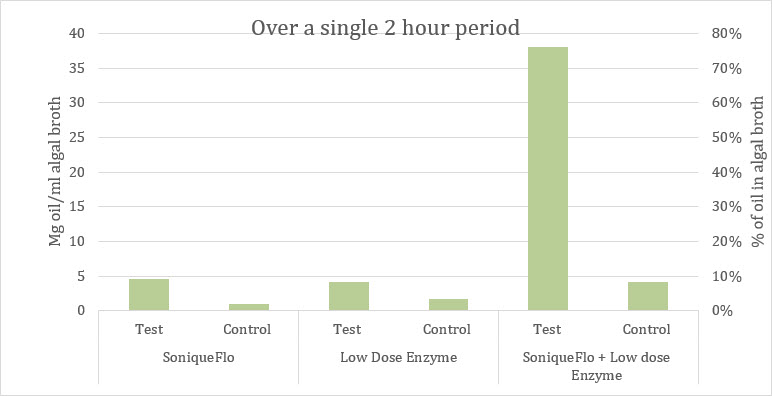 The combination of the Cellulac SoniqueFlo technology – an environmentally-benign, low cost production of chemicals from bio-based dairy and agriculture feedstocks – and Aer-Bios' accelerated enzyme-expression protocols, have delivered a revolutionary 'wet extraction' process for the extraction of oils, proteins and other value-added products from algae. Using a pilot scale SoniqueFlo rig, with the capability of processing up to 10 tonnes per hour, the results showed a 10 fold reduction in enzyme use and 4 fold increase in lipid/oils extraction from algae over a 2 hour period.
Gerard Brandon, CEO of Cellulac, commented;
"This is a major breakthrough because of the elimination of biomass drying steps that substantially reduce production costs of oil based products from Algae along with the removal of hazardous solvents for oil recovery. Aer-Bios' contribution has been invaluable to Cellulac within our SPLASH (biopolymer) and FUEL4ME (biofuel) EU grant supported algae projects as the results show. We have industrial scale capability and are currently only limited by the supply constraints of Algae raw materials to process."
Dr Alan Hernon Ph.D., CEO of Aer-Bio Limited;
"We are excited to have joined one of Europe's fastest growing bio-based industry companies and believe that joining the Cellulac group offers our combined technologies greater opportunity to reach a wider global bio-economy audience."
Background on Aer-Bio
AER BIO, Aer Sustainable Energy Limited, trading as Aer-Bio, is an Irish industrial biotechnology company. The company has developed an enzyme-based process delivering a revolutionary 'wet' extraction method for manufacturing bio-based oils, proteins and other valuable products from Algae. Products that can be extracted and refined using these methods include functional food products such as Omega-3 oils, personal care ingredients, industrial oils and aviation biofuels. Shareholders include Irelandia Investments, Tedcastle Oil, AIB-Seed Fund and Enterprise Ireland.
SoniqueFlo Test Rig – 10 tonnes per hour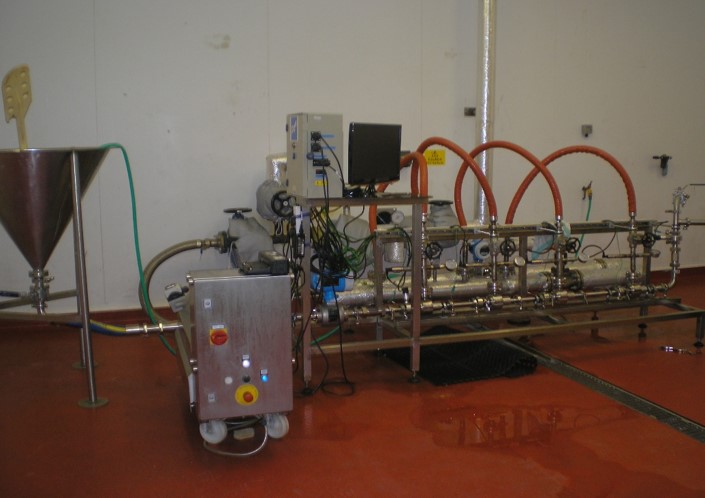 SoniqueFlo Industry Scale Rig – 120 tonnes per hour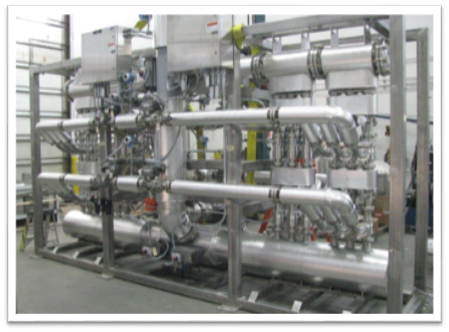 This SoniqueFlo unit has built in 50% redundancy for continuous processing while one side is being cleaned or maintained.
Products
Algae End Use Markets
Oils/Lipids

Algae oils can be a substitute for vegetable oil feedstocks (e.g. Palm, Soybean)
Refined glycerine produced for biodiesel may also be used in the pharmaceutical and consumer product industries (cosmetics, skin, beauty care, Omega-3)
Specialty oils and fatty acids for dietary supplements and other consumer care applications

Carbohydrates

Substitution of agricultural sourced feedstocks for conversion of carbohydrates (sugars) to bio-ethanol (e.g., corn, wheat, sugar cane and sugar beets)
Production of bio-based polyolefin plastics as biodegradable replacement of fossil fuel feedstocks

Proteins

There is a high protein content in algae biomass for the animal food market, replacing agricultural-based protein sources (e.g., soybean meal)

Hydrocarbons

Production of renewable fuel for substitution of diesel, ethanol and aviation fuels for commercial, industry and aviation sector

Biomass

Feedstock source for biomass power generation as a substitute for fossil fuels
Conversion of residual biomass following oil extraction to renewable distillates
Home Page
Biomassive Revolution Facebook
[TheChamp-FB-Comments style="background-color:#f7f7f7;" title="Leave a Comment"]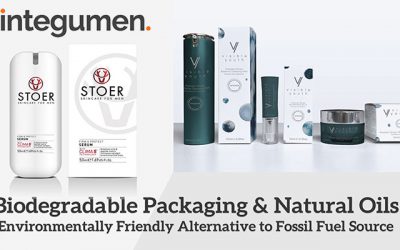 Today, Cellulac announces that it has signed Heads of Terms to enter into a commercial technology agreement with Integumen (LSE: SKIN). In addition, Integumen has conditionally agreed to acquire 9.35% of the issued shares of Cellulac. Gerard Brandon and Camillus...