Extracting Real Value From the Ethanol industry
Hybrid Solutions
There is no need to reinvent a billion dollar wheel of bio-industrial experimental development. True value can be extracted and integrated as hybrid synergistic solutions from the best-in-class of what already exists.
Over the last 10 years, the road to industrial biotechnology success, in the biofuel and biochemical sector, has been paved with yellow brick technology, paid for as if it were gold. There have been breakthroughs on many levels in pre-treatment, enzymes, fermentation and even downstream energy efficiency.
Cellulosic Ethanol Failure
Sadly, no single design has been enough to solve the scaling problems of a stand-alone Cellulosic production plant that is commercially viable. That is not to say that a solution does not exist if you are prepared to think and act outside a two-dimensional business model.
Valuable nuggets of gold can be found in this failed development Cellulosic Ethanol gold-rush and across the industrial biochemical industry. When pieced together as a total solution they offer the greatest financial incentive, and potential opportunity, to convert by-products of the $24bn ethanol production industry. This low margin commodity industry has the regulatory backing of the US Government (RFS) along with Federal and State Tax (LCFS) support. It is an industry desperate to reform into a high corn crush marginal return.
Dilemma: "Do Things Right" or "Do The Right Thing"
Industry participants have been getting financial support from government and pioneering investors. Failures have come on the back of MBA style case studies from managements doing things right. Success going forward lies, not just in doing things right, but doing the right thing by converting the unexploited by-product value that lies within the ethanol industry by building on the foundations of what remains failed, scaled, Cellulosic ethanol aspirations.
Gerard Brandon is CEO of Cellulac a company who have collaborated and acquired companies with intellectual property derived specifically from the biofuel and biochemical industry. By entering into exclusive and non-exclusive technology license agreements from the acquired non-core technology, Cellulac has been able to focus on the commercial development of the technology and management synergies. The mission is to extract maximum value from the remaining core production and intellectual property assets that are acquired.
Home Page
Biomassive Revolution Facebook
[TheChamp-FB-Comments style="background-color:#f7f7f7;" title="Leave a Comment"]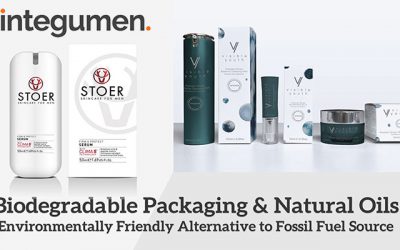 Today, Cellulac announces that it has signed Heads of Terms to enter into a commercial technology agreement with Integumen (LSE: SKIN). In addition, Integumen has conditionally agreed to acquire 9.35% of the issued shares of Cellulac. Gerard Brandon and Camillus...