Low Energy Biomass to Bio-fuel at Commercial Scale
Food and Fuel for the 21st Century
Microalgae have come to the attention of the industrial and academic community over recent years because of their ability to harvest the energy of the sun and provide valuable molecules that offer great potential to provide fuel for the coming century and relieve the need and destructive outcomes that are associated with traditional fossil fuels.
Solvent-free wet extraction of fuels and sugars
For commercial microalgal biofuels to become a reality, the high production cost of oil extraction must be dealt with. A large contributor to the production cost base is the solvent-based process for cell destruction and oil extraction from the algae, which is both expensive and environmentally damaging.
4 year pilot to commercial scale success
Cellulac recently concluded a 4-year pilot scale to commercial scale project using the SoniqueFlo Sono-Enzymolysis Cell Disruption process with specific objectives to:
Demonstrate the technical feasibility of cell wall breakage of Nannochloropsis and Schizochytrium;
Validate a lower cost for enzyme-solvent free extraction compared to the solvent-based process;
Verify environmental benefits of the enzymatic-solvent free process;
Obtain required regulatory approvals for food-grade algal oil extracted using enzymes; and
Leverage project results to commercialize enzymatically extracted algal oil and achieve sales of lysis technology to producers of algal oils.
SoniqueFlo treatment significantly damaged or destroyed cells.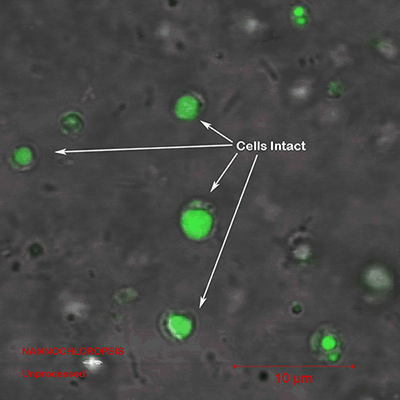 Schizochytrium samples post-treated with enzyme:
Confirmed a greater than 10 fold reduction in the enzyme dose required for lysis.
87-94 % of available lipid was separated from hydrolysis reaction using a disk stack centrifuge
Shortening of hydrolysis time to just 2 hours was also possible.
The success of this trial indicates strongly that SoniqueFlo technology undoubtedly has a role to play in improving the economics of commercial-scale production using an enzyme-based solvent free wet extraction process of algal oils.
Home Page
Biomassive Revolution Facebook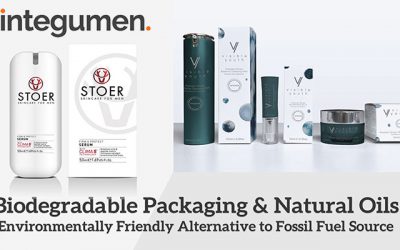 Today, Cellulac announces that it has signed Heads of Terms to enter into a commercial technology agreement with Integumen (LSE: SKIN). In addition, Integumen has conditionally agreed to acquire 9.35% of the issued shares of Cellulac. Gerard Brandon and Camillus...
[TheChamp-FB-Comments style="background-color:#f7f7f7;" title="Leave a Comment"]