Cellulac Formally Requests Metabolix Shareholders to Consider Merger
Cellulac merger proposal to Metabolix worth $40m in assets and offtake agreement of $38m rejected in favor of closing biopolymer business and spending $35m over 7 years on crop science project with no revenue.
DEAR METABOLIX SHAREHOLDERS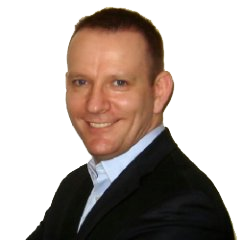 London, UK. 25th July, 2016: Cellulac plc (@cellulac), is an industrial biochemicals investment technology company. Cellulac have been interested in Metabolix Inc., ($MBLX) for some time and after their announcement, in May 2016, of a strategic review, Cellulac made a formal proposal via the CEO to merge both companies. The proposal meant Cellulac would contribute industrial scale production assets with biochemical and biopolymer capacity, independently valued at up to $40m. In addition, terms for a manufacturers licensing agreement of the combined Metabolix and Cellulac biopolymer assets with access to debt and equity funding from Cellulac assets and shareholders for a commercially focused growth strategy of the enlarged entity.
The Board of Directors of Metabolix decided the $40m merger offer was not important enough to inform shareholders
A merger with Cellulac, based on the biopolymer intellectual property and associated institutional knowledge, would reduce Metabolix development overhead to a more manageable level where manufacturing license fees and future royalties would transform Metabolix, for the first time in 24 years, into a profitable part of an enlarged bio-based company. Synergies would contribute shared management and development costs across a larger corporate group, multiple revenue streams comprising of production equipment installations, recurring revenue from biochemical production, manufacturing product licensing agreements, process licensing with biopolymer offtake agreements worth $38m already in place.
Right up to July 2016, Metabolix continued to burn $2m a month. This was no surprise considering the content of the presentation at the Roth Investor Conference on the 15th March 2016 and reiterated in the year-end report later that month.
March 29th Metabolix conference call to investors the CEO stated:
"Looking ahead the company is turning its attention to the next step, moving from commercial pilot-scale operations to a commercial-scale specialties business".
Yet within 7 weeks Metabolix had sold the exclusive global rights and future royalties on PHA use in medical devices for the price of less than one month's burn rate.
Astonishingly, after wasting 2 months and what appears to be a further $4m in costs, the Metabolix Board declined the Cellulac merger offer.
The Board of Metabolix has been responsible for:
The supervision, over 24 years, of $326m invested by shareholders in biopolymer research and development
Appointing the current CEO in January 2014
Raising and overseeing the current CEO spend $40m on the biopolymer business
Presiding over an 89% drop in shareholder value in the last 30 months; and
A 99% drop from all-time high
The same Board has now decided to:
Write off the entire biopolymer business
Dismiss 48 people relating to the biopolymer business
Pursue a path of further shareholder value destruction in questionable scientific research for the next 7 years as a public company.
In a written note a former Metabolix Senior Scientist said:
In the case of PHA producing plants the PHA content in one leaf could not represent the low overall content of PHA in the biomass. Many public presentations were not telling the exact picture, but rather the 'nice numbers'. As a scientist I always challenged this phenomena. The plant project today is on the table for rapid growing biomass. But knowing the rate limiting factors in growing plants it will not solve the world problems…
Cellulac Core Terms
Cellulac merge on a 50/50% share for share basis with Metabolix
The immediate cessation of the current business model of Metabolix avoiding further unnecessary expenditure
The restructuring/divestment of the high R&D overhead and associated costs of Metabolix
The business model focused on the commercial activities at the core of Cellulac technology
Metabolix is renamed Cellulac to indicate a change of business model away from the R&D to a commercially focused Company
Questions for the Board
I have three questions for the Metabolix Board of directors:
Why did you decline a merger proposal, without informing shareholders, valuing Metabolix in excess of $35m offering industrial scale biochemical and future biopolymer production capacity, access to asset backed debt and equity funding for commercial growth delivering multiple revenue streams from a combined technology platform that would make Metabolix a profitable contributor of the enlarged corporate entity?
Was there a Board decision in May 2016 to close the biopolymer business when the Board signed off on the sale of patents for the exclusive global use of PHA in the high margin medical device sector for $2m, and if so, why was management allowed to burn through another $4m until the end of July 2016?
Why are you willing to subject shareholders to 7 more years of equity value destruction by dilution, at $5m costs a year, with no foreseeable revenues, in an early stage research and development project, other than for survival with access to government grants?
In Closing
In my opinion, by declining the offer from Cellulac, current management and Metabolix Board demonstrate a complete lack of business acumen or commercial vision. Displaying utter contempt for shareholder value they are adopting a strategy that requires investment of $35m over the next 7 years leading to further destruction in equity value with no visibility of revenue, other than government grants.
It is incumbent upon the Board members, but especially Independent Directors, majority and minority shareholders to immediately review the reasons for this illogical decision and become vocal about Cellulacs' offer that adds $40m in biochemical and biopolymer assets for commercial scale production and manufacturer licensing and offtake agreements. This is likely to be the last opportunity to transform Metabolix, a 24 year loss making company, into part of a high growth enlarged group with multiple revenue streams for biochemicals and biopolymers, which would be cash generative this year.
Gerard Brandon
Chief Executive
Address
Registered Office
Finsgate, 5-7 Cranwood Street, London EC1V 9LH
Call us from UK +44 (122) 392 6660
Call us from US +1 (310) 421 2910
NOTES TO EDITORS:
Cellulac is an industrial biochemicals investment technology company that collaborates with, and acquires, companies to exploit the combined production, intellectual property assets and institutional knowledge. We out-license non-core technology and expertise in exclusive and non-exclusive agreements, while at the same time, developing and extracting maximum value from the remaining core production and intellectual property assets that we acquire.
We seek to identify enzyme, bacteria, chemical process, fluid dynamic, electrical and software engineering efficiency opportunities within the bio-industrial technology sector that offer management synergies and hybrid integration and value added benefits to our existing technology platform. Such various technology combinations deliver valuable additions to production processes, improving margins and reducing costs in the bio-fuel and bio-chemical sector.
Home Page
Biomassive Revolution Facebook
[TheChamp-FB-Comments style="background-color:#f7f7f7;" title="Leave a Comment"]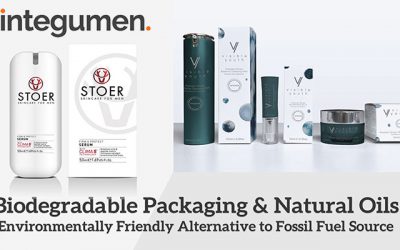 Today, Cellulac announces that it has signed Heads of Terms to enter into a commercial technology agreement with Integumen (LSE: SKIN). In addition, Integumen has conditionally agreed to acquire 9.35% of the issued shares of Cellulac. Gerard Brandon and Camillus...