Corny Problem for EU Sugar Industry
The abolition of sugar quotas in 2017 will have such a profound effect on EU sugar producers, used to super profits under the EU supported Common Agricultural Policy (CAP), that many smaller producers will be subject to consolidation or have to cease production. The problem will not be due to the increase in sugar production from EU countries that were subsidised for not producing during the quota period but due to a greater threat from a restricted sweetener that is up to 30% cheaper to produce.
In 2017 Isoglucose or high fructose corn syrup also known as glucose-fructose will have its quota restriction lifted within the EU. Isoglucose is mostly made from corn but can be made with wheat.
In the United State Isoglucose is used as a sweetener by up to 50% of the sweetener market. Japan uses it for 20% of their sweetener ingredients. Because of the quota the market share in the EU was only 5% in 2013.
It will not take much to see a rapid substitution of sugar for Isoglucose in soft drinks, bakery products, jellies, canned fruits and dairy products. This amounts to a realistic market transition of about 30% of industrial sugar consuming companies that now use sugar as a sweetener.
If Isoglucose were to reach such drastic adoption then it is likely that sugar surpluses will increase and EU sugar prices will come under extreme pressures. If tariffs stay in place, which is doubtful considering the recent agreement on TTIP trade between the US and EU, the EU farming community may survive, but only for a short time as Isoglucose produced within the EU from 2017 will eventually force substitution anyway.
Cereals prices remain under pressure from abundant world supply, slow demand and mostly good prospects for new crops. The cost of production of Isoglucose, net of raw materials is around $200 (€180) per ton leading to a finished price of $370 (€337) per ton. Compared to the current EU import price of sugar at $529 (€482) per ton, Isoglucose would represent a potentially large export market for US based ethanol producers.
Ultimately it will mean EU sugar producers who wish to keep market share will have to drop their prices by up to 30%.
Home Page
Biomassive Revolution Facebook
[TheChamp-FB-Comments style="background-color:#f7f7f7;" title="Leave a Comment"]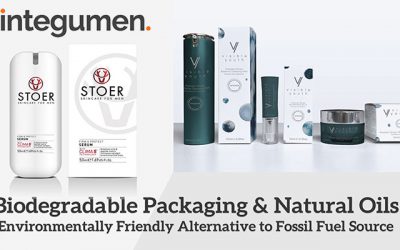 Today, Cellulac announces that it has signed Heads of Terms to enter into a commercial technology agreement with Integumen (LSE: SKIN). In addition, Integumen has conditionally agreed to acquire 9.35% of the issued shares of Cellulac. Gerard Brandon and Camillus...