Consortium in Joint Venture Development of Biomedical Implants
Three Irish biomedical companies Cellulac Limited, Venn Life Sciences Holdings Plc ("Venn") (AIM: VENN) and Bipharmed West Limited today are pleased to announce a joint venture to pursue the development of biodegradable human implants.
This consortium brings together complementary expertise and skills that are essential to commercialize this programme:
Cellulac Limited is currently working on a major EU project involving biobased chemicals from lignocellulose and alga to functional biobased and biomedical applications and will provide the scientific laboratories, production and clean room infrastructure, quality controls along with access to their portfolio of patents in the production of biodegradable Polylactic Acid ("PLA"). Partners in this project include Fraunhofer Institute, Nova Institute, and Wageningen University.
Venn Life Sciences is a growing Clinical Research Organisation (CRO) providing clinical trial management and resourcing solutions to pharmaceutical, biotechnology, and medical device clients.
Biopharmed West Limited will contribute institutional, commercial know-how and management of distribution channels.
First sustainable raw material to biodegradable medical device
---
The joint venture provides a complement of expertise beginning at traceability and processing of raw materials to finished medical grade PolyLactic Acid, a precursor to biodegradable human implants, covering product design, product development through to clinical trials and approvals for implanted medical devices in the operating theatre. The first naturally sustainable raw material source to the medical device industry through the implementation of 2nd generation bio-chemical production methods. These biodegradable medical devices will be used for products ranging from internal sutures to orthopaedic bone regeneration implants providing a clean technological solution for the replacing of titanium.
Gerard Brandon (CEO of Cellulac) commented
"This joint venture adds significantly to our high value biochemical production strategy and exploits management's historical success in the medical device sector, dovetailing external expertise and experienced distribution channels. As part of the large scale production of biochemicals at our state of the art site, we will incorporate a biomedical division, Cellulac Bio-Med."
Tony Richardson (CEO of Venn) commented:
"This joint venture instantly provides access to medical device technologies that fit well within our strategic vision. It extends our core CRO business into the value added innovation business unit of our clients. It also leverages the skills of the consortium members who will work together to accelerate all stages of the development process through to the finished product, including FDA and EU regulatory approval cycles."
JP Prendergast (Managing Director of Biopharmed West Ltd.) commented:
"This joint venture de-risks our development cycle and provides an opportunity to bring products to market 24 months ahead of our expectations. It provides us unique access to quality control, production, development and clinical trial expertise covering both the EU and US, and complements our commercialisation capabilities as we sell into our distribution partners."
Notes to Editors
---
Cellulac:
Cellulac converts lignocellulosic materials, such as wheat straw, spent brewery grains from beer production, dried distilled grains from ethanol production into high value, bio-chemicals, like Lactic Acid, PolyLactic Acid, Ethyl Lactate and Sodium Lactate.
Cellulac's portfolio of 31 patents provides an end to end second and third generation solution for biochemical and biomedical production processes delivering low carbon, energy efficient, production costs for biodegradable polylactic acid ("PLA").
Venn Life Sciences
Venn Life Sciences is a Clinical Research Organisation ("CRO") providing a suite of clinical trial management services to pharmaceutical, biotechnology and medical device organisations. With operations in France, Ireland, the Netherlands, Russia, the UK, and a branch office in Switzerland, the Venn Group also includes a Clinical Resourcing business placing experienced clinical teams and individuals on projects throughout Europe. The Company's near term objective is the expansion of its coverage to other European countries through strategic acquisitions and organic growth, offering clients a full service, multi-centred capability in Phase II-IV trials and across a range of principal disease areas.
Biopharmed West Limited
Biopharmed West Ltd. focuses on medical device contract design and production under an Original Design Manufacturing (ODM) business model. Having established significant core competencies in antimicrobial coating of substrates the focus is now on developing of new biodegradable polymers for the biomedical and medical device markets.
Home Page
Biomassive Revolution Facebook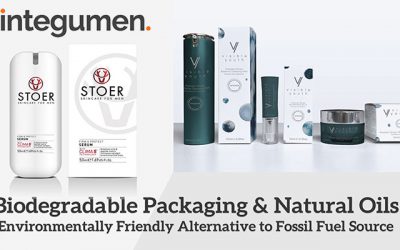 Today, Cellulac announces that it has signed Heads of Terms to enter into a commercial technology agreement with Integumen (LSE: SKIN). In addition, Integumen has conditionally agreed to acquire 9.35% of the issued shares of Cellulac. Gerard Brandon and Camillus...